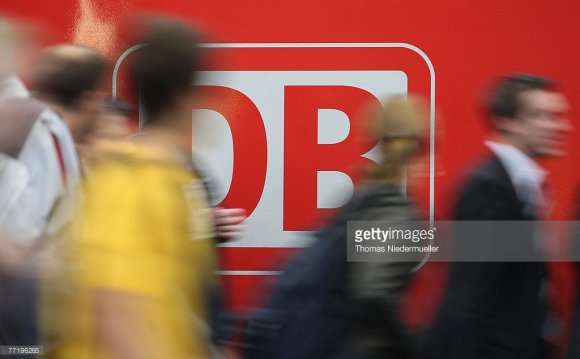 Price:
EUR 44.00 for a single traveller and up to 4 people may accompany the main traveller by paying a EUR 8.00 supplement each*. The number of accompanying travellers has to be specified when purchasing your ticket. Please note it is not possible to extend the group at a later point.
Persons/travellers:
- Individual travellers
- Groups of up to 5 persons (provided the applicable surcharge is paid)
When you determine the number of travellers, dogs that are subject to a charge are to be classed as a person/adult.
Class:
Second class
No first class upgrade possible
Sales period:
Tickets are available up to 3 months prior to departure.
Validity:
On any day of the week from 09.00 a.m. (midnight on Saturdays and Sundays) to 3.00 a.m. the next day for an unlimited number of journeys throughout Germany.
Products:
Valid on all Deutsche Bahn regional trains (RE, IRE, RB, S-Bahn) and on trains of participating railway companies. The use of long-distance trains (e.g. ICE, IC, EC, City Night Line and other international high-speed trains) is not permitted.
Children:
The ticket is valid for a maximum 2 paying passengers, one of whom can be accompanied by any number of his/her own children/grandchildren (so-called "family children") under the age of 15 at no charge. Non-family children and children between the ages of 6 and 14 travelling alone count as one person.
Carriage of bicycles:
If you wish to travel with bicycles, a bicycle day ticket must be purchased for each bicycle. This obligation does not apply on routes on which provisions are in place for holders of DB standard rate tickets to travel with bicycles free of charge.
Refund:
No exchange or refund possible after purchase.
Please note:
Increasing the size of the group after departure as well as re-selling or surrendering tickets is not permitted. Tickets can be purchased up to 3 months in advance. The passenger's first name and surname need to be filled in before departure. If several people are travelling together, the passenger travelling the longest distance needs to be named. A form of identification may be requested for presentation in combination with the ticket.
Source: www.bahn.com
RELATED VIDEO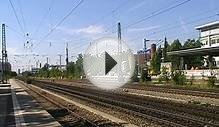 Deutschland-Pass letzte Tour am 29.07.09, Teil 4, München ...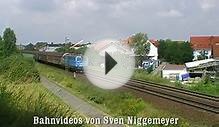 14.08.10 Jubiläums-Pass, Tag 12, Bahnvideos aus dem Raum ...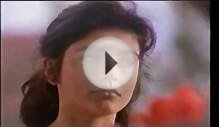 Deutsche Bahn Werbung 1990
Share this Post