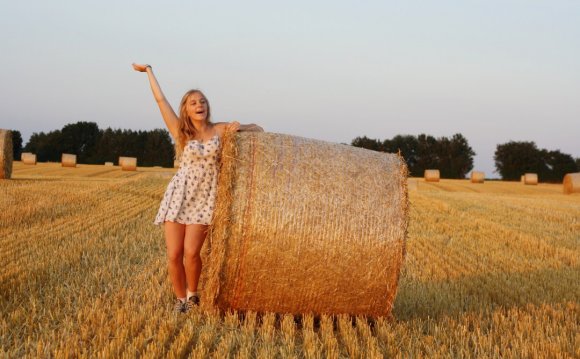 German trains are clean, comfortable, reliable and fast. Between the downtown areas of most German cities the travel time by train is as fast or faster than the travel time by plane, when you calculate in the time it takes to get to and from the airport.
Germany's privatized national railway, the Deutsche Bahn, features the super-fast InterCity Express (ICE) trains. They zoom around the country at hourly and two-hourly intervals and link up all major cities. Transferring from one of them to another is usually just a matter of crossing the station platform and speeding off again within minutes of your arrival. Some ICE trains also operate between major international destinations including Switzerland, Belgium, Austria and the Netherlands.
The ICE trains are quiet and fully air-conditioned with reclining seats, tables at seats, dining and bistro cars. And they are fast. An ICE line connects Frankfurt and Cologne in only 58 minutes.
Trains similar to the ICEs, with the same internationally stipulated quality standards, connect major cities in Germany as well as German cities with major cities of neighboring countries. The trains connecting German cities are called Intercity (IC) trains and the ones connecting German cities with neighboring countries are called EuroCity (EC) trains.
The ICE trains have laptop connections and repeaters to make use of cell phones easy. And they have special compartments for handicapped travelers and travelers with babies. There are plenty of "Rest Areas" on an ICE where the use of mobile phones, ring tones and loud music (including with headphones) are not welcome. Reservations are highly recommended for special features such as the repeaters or baby and handicapped compartments. Seats on the trains can be reserved, for a fee of €4.50, as much as three months in advance. A reservation is also recommended on ICE and EC trains if you plan to travel on summer weekends or during holiday periods.
CityNightLine (CNL) trains are sleepers with economy and deluxe sleeper cars (with single, double, triple or four bed configurations and private WC and showers) as well as couchette cars that can accommodate up to six people and cars that have reclining seats. There are now 17 of them operating between a variety of destinations. They usually reach the destination city before the first plane of the day does.
Not only is train travel often faster than air travel, it is also more reliable. Air travel is more subject to weather-related delays. Because of this, major efforts are being made to integrate air and rail travel. ICE trains stop at the Frankfurt, Düsseldorf and Köln-Bonn airports.
Rail is often faster than driving, too, and much more relaxing. On the trains you can do some work, read the paper, snooze or enjoy a sandwich and beer. And downtown parking is no problem.
All this and a price structure that many travelers find attractive. It is aimed at luring people away from their private cars, and from those cut-rate airlines that are making life difficult for the railroad and the traditional airlines.
The price of rail travel is lower than it used to be (though sometimes short distances cost more) and there is a dizzying array of ways of saving for the savvy traveler. Popular special offers include:
Saver Fare (Sparpreis) – prices for one-way tickets in Germany start from €19 for short distances (up to 250 km). For longer distances prices start at €29 (Second Class) and €49 (First Class) Travel on the ICE is possible. Prices for two people traveling together start at €49 in Second Class. Up to three more people can go on the same trip with the couple for €20 each.
Group discounts – the Bahn offers a variety of discounts for various sized groups for travel in Germany as well as internationally. Savings can range from 30% to 70%.
Federal States Tickets (Länder-Tickets) – unlimited travel for one day in the German State of your choice. Includes travel on Interregio-Express, Regional Express, Regionalbahn, S-Bahn and some urban and local transport systems. Valid for up to 5 travelers. There are some restrictions.
One-day Unlimited Tickets (Quer-durch-Land Ticket) – unlimited travel throughout Germany for a day for €44. Four others may join for an €8 supplement each. Offer is valid for Mondays to Fridays and includes travel only on regional trains.
Happy Weekend Ticket (Schönes-Wochende-Ticket) – a single ticket allows a group of 5 to travel for a single low price (€44 if purchased online, €46 at a DB Travel Center) on a single day on a weekend. Travel is restricted to local trains.
There are also three BahnCards that will get you reductions. With the so-called "BahnCard 25" you pay three-quarters of the ticket price, with the "BahnCard 50" you pay half price, and with the "BahnCard 100" you pay nothing except the price of the card.
The "BahnCard 25" costs €62 Standard Class and €125 First Class. A BahnCard 25 can often pay for itself the first time you use it. A BahnCard 25 Standard Class is offered for €41 for a partner, children and seniors. The "BahnCard 50" costs €255 Standard Class and €515 First Class. The "BahnCard 50, " is half price for your spouse or partner, children (from ages 6 to 17), students under age 27, the severely handicapped and seniors over 60. It cannot be used together with other "Savings" fare offers. The "BahnCard 100" costs €4, 090 Standard Class and €6, 890 First Class. All BahnCards are good for a year from the date of issue. They are automatically renewed for following years unless cancelled in writing at least 6 weeks before the renewal date. There are different features for each of the cards. Click here to learn more (in English) about BahnCards.
Non-European visitors can save a lot with a "Eurailpass, " which is good for unlimited travel on most European railroads. Eurail, together with the Deutsche Bahn, has created the website which offers the "German Rail Pass". The German Rail Pass is dedicated to train travel in Germany. It is available for non-Europeans and is a great way to explore Germany.
creation myth
creation up meaning
creation through imagination
creative between synonym
creativity pictures
creativity bellingham
creation out of chaos
creativity kits for adults
creativity of linguistic knowledge
creation underwater
between creativity and originality
creativity vs innovation
creation as a result of emanation implies
creativity with google
creative visualization
creativity against covid
creativity and structure
beyond creation algorythm
between creativity and innovation
creation from chaos
creation pet
creation trio pokemon
creation activities
creativity after coronavirus
creativity requires thinking inside the box
creative of entrepreneurship
during creation
creativity during young adulthood
creative against covid 19
creative roots coconut water
creative science models
creativity under the gun
creation from chaos myths
creative by nature diy and decor
kreation juice
creation through destruction
inside creativity coaching
creation and annihilation operators
creation date between
creativity hub
creation of opposite
creation museum hours
creation kingdom zoo
creation research institute
creative minds
creation entertainment
creation evidence museum
before creation comes destruction
dimple creation near me
creativity on demand
creative inside dortmund
creation falls red river gorge
dollar sign in front of creation club
creativity coach
creative on resume
creation fall redemption restoration
creation for preschoolers
creativity at its best
creativity at work examples
creativity meme
beyond creative agency
creativity science def
creativity by julia
creative group names
creative dares over text
near relation meaning
creation xml
creation over god
creative off camera flash techniques
creativity book
creation lamis over the moon
Source: www.howtogermany.com
RELATED VIDEO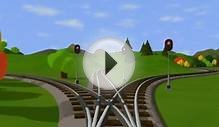 Alphabet Train with TWO objects per letter!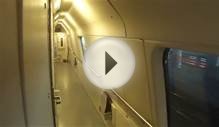 Interior Tour Deluxe Sleeper Car on Finnish Night Train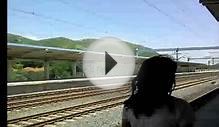 Bullet Train in China - 486km/h High Speed Train - Beijing ...
Share this Post