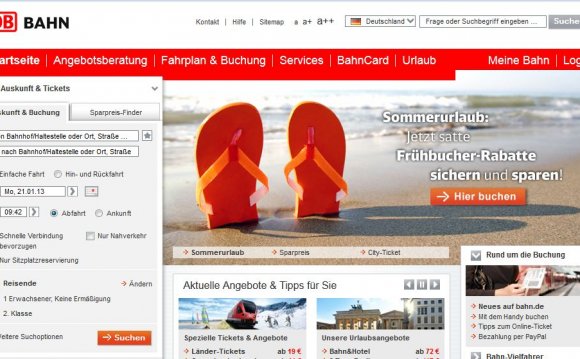 Price
Long-distance travel
Second class: from 19 euros per person
First class: from 29 euros per person

Regional and local transport
50% discount on flexible fares in first and second class

Booking period
Bookings/enquiries for groups can be made max. 12 months before the date of travel. Within the booking period you can make bookings; outside the booking period you receive a guaranteed price quotation. Group saver fares cannot be purchased aboard trains.
Products
Long-distance travel
ICE, ICE Sprinter, TGV, RJ, IC, EC, D, CNL, EN and IC Bus.

Regional and local transport
IRE, RE, RB and S.

Group size
Tickets are available for groups consisting of 6 to 99 paying passengers (adults and children aged 6 and over).
Children

Tickets for children aged 6 to 14 cost 50% of the full price. Children under the age of 6 travel free of charge. Groups of children must be accompanied by at least one adult.

Reservations

Groups require seat reservations when travelling together on long-distance trains. These reservations are free of charge for groups. Reservations can be made max. 3 months before the date of travel. Children aged 0 to 5 years travel free of charge and do not require seat reservations. However, if you wish to reserve a seat for a child aged 0 to 5, you can do so for a fee of 4.50 euros.

Seat reservations cannot be made for regional and local services. Groups of 21 and more people, school groups, cycling groups and groups of mobility-impaired travellers should register their journeys at a sales point at least 7 days before the date of travel.

Advance sales period

Up to 1 hour before departure, subject to ticket and reservation availability.
Provisional booking
For long-distance travel, you can make a provisional booking free of charge. This option is available between 12 and 3 months before the date of travel and it is valid for 10 days (provided the timetable is in the system on the date of travel).

Deposit

Deposits for travel within Germany amount to 10% of the ticket price or min. 50 euros per direction of travel. Deposits for international connections amount to 20% of the ticket price. The remainder must be paid at least 7 days before travel.
Exchange

17.50 euros (up to 7 days before travel)
Refund/cancellation

36 euros (up to 7 days before travel)
Partial cancellation
6 euros per person, max. 36 euros (up to 7 days before travel)

Adding passengers
You can add further passengers for long-distance journeys provided group saver fare tickets with the same terms and conditions are available.
Abroad
If planning a journey to a destination outside of Germany, you can also use our Gruppe&Spar offer. Simply contact your preferred DB agency to find out more about this special offer.

Night trains
Group saver fares can also be used on City Night Line trains (subject to a supplement; within Germany).

Bahn.bonus

Group saver tickets allow you to collect bonus points corresponding to the full price of all tickets combined. Further information is available at bahn.de/bahnbonus. No additional BahnCard discount is available.
On-board restaurant

Booking ahead for the on-board restaurant is another option available for your group when travelling on long-distance trains.

Insurance

Get the right kind of insurance with EUROPÄISCHE Versicherung: contractually agreed cancellation costs are reimbursed (minus excess). In the event of a serious accident or unexpected illness, the excess per person generally amounts to 20% of the reimbursable sum or min. 25 euros.
Source: www.bahn.com
RELATED VIDEO
Train from Cologne to Berlin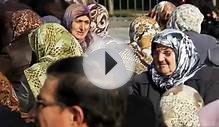 The Iron Route - From Istanbul to Berlin By Train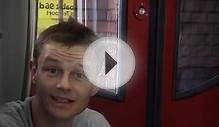 Berlin to Moscow by train
Share this Post