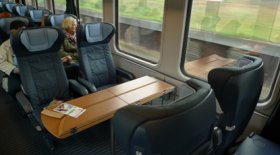 Deutsche Bahn's (German Railways') InterCity trains might not be as fast or glamorous as their high-speed ICE trains, but these second-rank expresses still reach 200km/h (125mph) with smooth-riding and spacious carriages, and often a restaurant car or at least a bistro.
These trains run on many internal routes in Germany, including Cologne-Hamburg and the Cologne-Mainz route via the scenic Rhine Valley. They also run on international routes between Amsterdam & Berlin, and on some routes into Luxembourg, Austria & Switzerland. New entered service on a couple of German IC routes in 2016, for example Hanover-Leipzig and Cologne-Dresden.
1st or 2nd class? 2nd class is absolutely fine for the majority of travellers, there's no need to go 1st class unless you don't mind the extra cost. But see what prices you get at because sometimes 1st class doesn't cost much more than 2nd.
Seat reservations are optional: It's not generally necessary to reserve a seat on German trains, although it's a good idea at busy times, a small extra fee is charged, around €4. When booking at you can request a window or aisle seat, or a seat with a table, meaning face-to-face seats at a fixed wooden table as shown in the photos above, as all seats in fact have small drop-down tables.
Saloon or compartment? If you choose to reserve, the system asks you if you prefer open-plan seating (saloon or grossraumwagen in German) or a seat in a traditional coach with a side-corridor and 6-seater-compartments. That doesn't mean a given train necessarily has both types of seating in both classes, but it'll ask you anyway! Most people generally prefer open-plan saloon seating, and this is better for viewing scenery as you can see out diagonally though many windows, not just directly sideways from one window as in a compartment, But if you are a small group or family of 5-6 persons it can be fund to book seats in a compartment (abteil in German).
Boarding your train: As with virtually all European trains, there's no check-in. Just stroll into the station, find your train and get on, any time before it leaves. The doors may be closed a minute before departure.
Luggage: The only luggage limit is what you can carry or pull with you. There's plenty of luggage space in both classes, the racks above your seat will take anything up to and including backpack-size or there are racks at the end of the car which will take big suitcases.
Power sockets & toilets: There are power sockets at all seats in both classes. Every car has at least one toilet.
Bicycles: Bicycles can be taken on most InterCity trains, but bike spaces must be booked in advance by phone, bike spaces can't be booked online.
First class lounges: First class passengers can use the DB lounges at major German stations, with complimentary tea, coffee, juice, wine & beer, see here for details.
Until DB's refurbishment programme is complete, you'll still find seating like this on some German InterCity trains. These may not have power sockets.
Brand-new double-decker InterCity trains have entered service in 2016 on a couple of routes, including Cologne-Dresden and Hannover-Leipzig. These trains are 'push-pull' which means they have a locomotive at one end and a driving cab at the other, and can operate in either direction with the locomotive either pulling or pushing. There are 1st & 2nd class sections both upstairs and downstairs. It's just 7 steps, wide, easy and with good handrails from the entrance to the upper deck, and several steps down to the lower one.
Source: www.seat61.com
RELATED VIDEO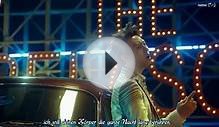 JYJ - Back Seat MV HD k-pop [german sub]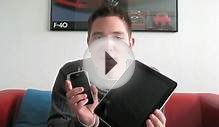 MyWi - (mit dem iPad überall online gehen) - Touch-Mania ...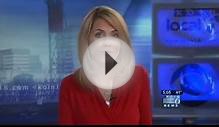 Tillamook man who left gun under seat has permit revoked
Share this Post