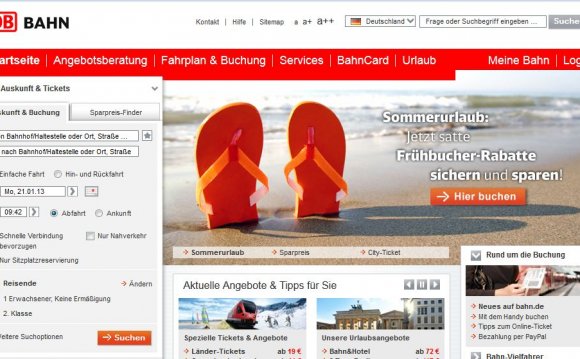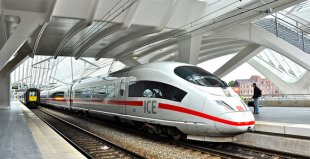 Although some people would have you think otherwise, cheap European train tickets do exist. It's just a matter of knowing where, and crucially when to look for them. In the battle of trains versus planes, cheap flights tend to steal the show with no frills deals and easy-to-use websites. But, with a few tricks of the trade, you can bag early bird rail fares to rival the budget airlines. Read on for our tips on how to find the best European train bargains.
London Spezial
Where: London to any city in Germany
How much: €59 one-way (around £50)
When to book: 91 days in advance
The 'London Spezial' - also known as a Saver Fare - is best known for offering London to Berlin trains for £50. What few people know is that the same ticket deal also applies to trains from London to any city in Germany! The trick to finding a London Spezial is finding the Eurostar trains which connect with specified departures from Brussels. Every day there are four Intercity-Express (ICE) trains which offer these bargain train tickets. Monday - Sunday they depart at 06:25, 10:25, 14:25 and 18.25. Bear in mind Eurostar operates a different weekend timetable so you won't always be shown connections that are eligible for the Saver Fare on Saturdays and Sundays.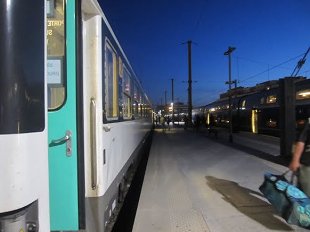 Regardless of your destination, maximise your chance of finding a London Spezial ticket by searching for trains as soon as booking opens - typically 91 days in advance. Search at 6am to include the first Eurostar of the day, which often connects to the 10:25 Brussels service. You can set up an email alert by clicking on the relevant destination below and we'll send you a booking reminder. Alternatively, input your dates and search for trains to another destination that isn't featured. You'll be able to set an alert direct from the no-results page, which is shown when a search is too far in advance.
Intercités de Nuit
Where: All over France, while you sleep
How much: £44 one-way for a bunk in a 6-berth couchette
When to book: 3 months minus one day
The Intercités de Nuit is the collective name given to night trains in France, and was formally known as the Lunéa sleeper. Paris is the hub for sleeper train services travelling as far as Cerbère, Nice and Port-Bou and many more besides. With the popularity of high-speed TGVs and direct day trains (see 'Prems' below) it's easy to overlook the night train, but if you want to enjoy a real European rail experience then you can't beat the sleeper.
It's possible to reserve a bunk in a 6-berth couchette from just £44, sometimes even less, excellent value when you consider that you're also saving on a night's accommodation. The trick is to search for trains 3 months in advance, less one day. That's because the entire journey must be within the 3 months booking horizon (which applies to most trains in France) including the night spent asleep.
Source: loco2.com
RELATED VIDEO
Train ride without a ticket
Ice Cube & Bow Wow on Lottery Ticket
2) Runaway Train / On The Ice / Saved By An Angel?
Share this Post