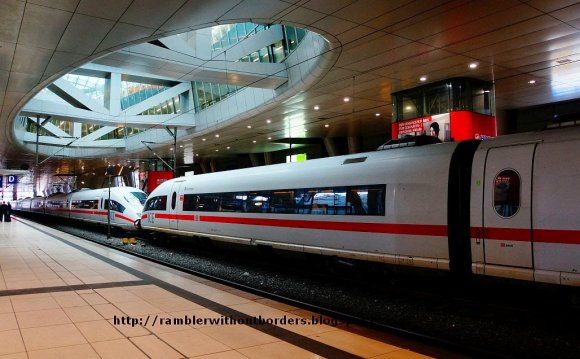 I love trains.
One of my favorite things about living in Regensburg is that we're situated on a major rail line. From here, there are direct lines to Munich, Nuremberg, Frankfurt, Vienna, and Prague. That's just without changing trains. If you don't mind changing trains once or twice, you can go nearly anywhere on the continent. It's a great way to travel.
Step One: Book Your Trip
While you can get your train tickets from automated machines in the train station, or from a Deutsche Bahn counter, it's generally advisable to do this ahead of time. The DB has a very excellent website in multiple languages, as well as a series of great apps to serve this purpose. It's not much different than arranging air travel at this point- You can search with criteria like arrival or departure time, number of connections, and so forth.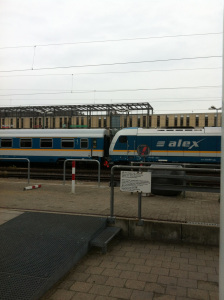 The Website has also recently added a seat selection option to the booking process. The brown bars in the screen capture below are tables, so you'll be sitting facing someone else. The boxed off sections toward the right are compartments with a door between you and the aisle. Click for a bigger view.
Step One Point Five: Choose Your Type Of Train
While you book your trip, you should bear in mind that there are a number of different types of trains in use on Deutsche Bahn rail lines.
There are a few non-DB carriers that operate on German rail lines, like the Alex trains pictured on the right, and Agilis just below that. I'm not going to get into the specifics of them in this post, but I've used Alex trains for trips to Prague and Munich. The Prague trip was horrible, but the Munich run was smooth as glass. The Agilis trains tend to be run on local routes. For example, the one pictured here runs between Ingolstadt and Regensburg, on an almost hourly schedule.
Regio-DB or RB (Regional Bahn) tend to be highly localized. These trains are usually painted red.
RE (Regional Express) lines are for slightly longer distances than the RB. For example, there are RE lines between Regensburg and Munich. You can travel throughout the entire country using only RE lines, but it will take you a while. RE trains are also painted red.
IC (Inter City) trains. IC trains are the middle step between the RE and ICE trains. They are typically mostly white with red stripes, like the ICE trains, and they are generally faster than the RE trains.
ICE (Inter City Express) lines are my personal favorite. These are the trains that look like monorails. ICE trains are always pronounced Eye See Eee, never like the word 'ice' despite my bad joke in the subject line of this post. ICE trains are painted white with a red stripe, and they're fantastic.
In the picture below, you can see four different DB train types. The trains are, from left to right, an ICE type one, an ICE type two, an RE, a RB, and an ICE type three. The type three is the newest and fastest type.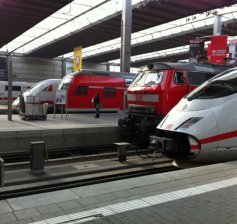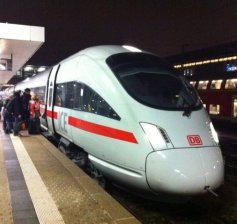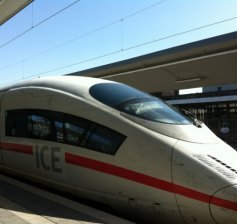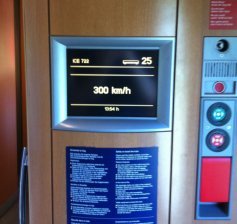 architecture course
data entry course
cb insights unicorn
ketto fund raising
startup consulting firms
courses at brown
crowd funded real estate
best courses after 12th
entrepreneur group names
benjamin miller fundrise
give at least five names of entrepreneurs
enterprise bradley airport
serial entrepreneur examples
entrepreneurial behaviour
opportunity screening in entrepreneurship
sdg 16
education course
coaching classes
google crowdfunding
health education
craft entrepreneur
fire academy
creativity in entrepreneurship
successful entrepreneurs in your locality
enterprise bow
crowdfunding crypto projects
fintech de crowdfunding
teach grant
higher education
google accelerator
describe your idea on startup and entrepreneurship
gifted and talented
mlm crowdfunding
top go fund me campaigns
ifundwomen of color
entrepreneurship is a good option for
project management professional certification
english language course
wil schroter
bise bwp result 2021
salesforce training
Source: stevenglassman.com
RELATED VIDEO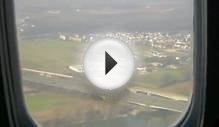 ICE Train in Frankfurt, Germany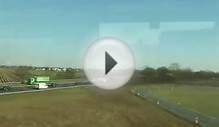 Looking out the ICE Train Frankfurt - Stuttgart
ICE 3 train Frankfurt am (main) to cologne
Share this Post