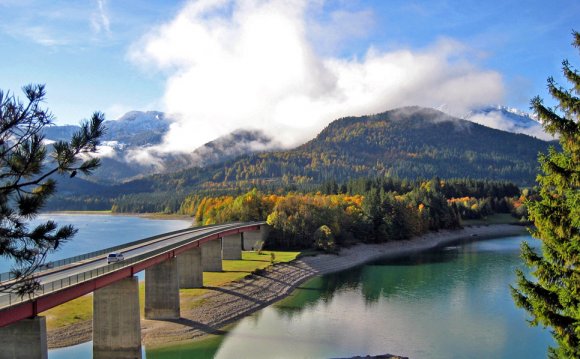 Explore beautiful Bavaria by train !
Your visit to Munich would be incomplete without getting to know the sourrounding country-side with its mountains, lakes, castles and exuberant decorated churches. Most places of interest can easily be visited by train. Almost all destinations are served from early morning till late evening on a hourly basis.
The State of Bavaria is offering for day excursions by train a special ticket, the so-called
Bayern-Ticket
The ticket allows up to 5 adults traveling together to use unlimited all regional trains in Bavaria for one day. It is valid on all regional trains in 2nd class.
Regional trains are all trains with the designating letters RB, RE, IRE, ALX, S-Bahn, BOB (Bayerische Oberlandbahn). Note: Use of long-distance trains with the designating letters IC, EC, ICE, D, RJ, TGV and night trains (designating letters CNL, EN) is not allowed.
Additionally the ticket allows the use of the public traffic system MVV (underground, trams, buses) in Munich and other Bavarian cities and of almost all public regional bus services beyond Munich (RVO, SEV).
For families: 1 person of the adult group (parent or grandparent) can be accompanied by an unlimited number of own children/grandchildren aged under 15 for free.
The ticket covers also travels to following destinations outside Bavaria: Salzburg, Kufstein, Reutte, Ulm and return.
The ticket is valid
weekdays Mon - Fri from 9 a.m. to 3 a.m. the following day (18 hours)
Saturdays, Sundays and public holidays from 0 a.m. to 3 a.m. the following day (27 hours).
Price of the Bayern-Ticket 1 traveller EUR 23, -*, for every person more additionally EUR 5, - (max. 5 adults)
valid for 1 person EUR 23, -*
valid for 2 persons EUR 28, -*
valid for 3 persons EUR 33, -*
valid for 4 persons EUR 38, -*
valid for 5 persons EUR 43, -*
If you travel exclusive in the night from 6 p.m. to 6 a.m., there is a also a Bayern-Ticket-Night:
1 traveller EUR 23, -*, for every person more additionally EUR 2, - (max. 5 adults)
* Prices for tickets purchased at ticket machines or online via internet. At ticket counters, where staff is working, EUR 2, - servive charge more.
You will find ticket machines at the railway station, at nearly all subway (U-Bahn) and suburban train
(S-Bahn) stations and at many tram stops.
Please enter your first and surname on the ticket and carry your passwort or identity document with photo. If the date of validity is not printed on the ticket, please stamp it at a blue cancelling machine before starting your tour to get the date of validity.
See also:
Source: www.munich-touristinfo.de
RELATED VIDEO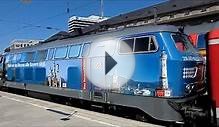 218 467 (Werbelok "Bayern-Ticket"): Motorstart und Ausfahrt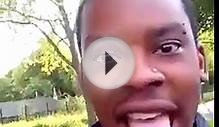 Train Ticket Inspection Man Runs Away / Fahrkartenkontolle ...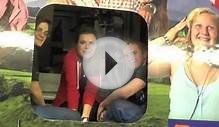 100 Millionen Bayern-Ticket Kunden - Lokbeklebung
Share this Post