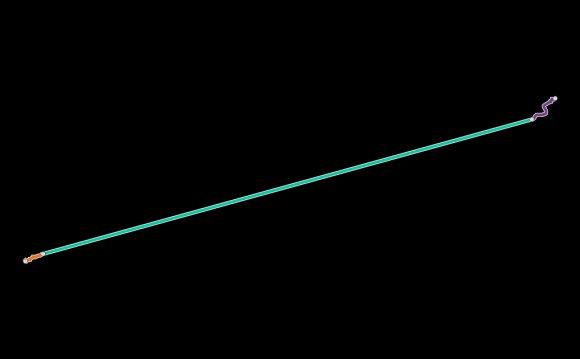 Germany - Travel & Leisure
Germany
Travel & Leisure
Traveling by train in Europe can be a lot more pleasant if you know a few tricks of the trade—particularly in Austria, Germany, and Switzerland.
European trains, including German Rail, are among the best in the world. Europe's fastest trains, the French TGV and Germany's ICE (InterCity Express), are technologically ahead of anything running on U.S. rails. The popular InterRegio express trains zoom across country borders, connecting major European cities. The normal, everyday InterCity (IC) and EuroCity (EC) trains crisscross Europe, offering convenient connections to cities inside and outside Germany.
For shorter journeys there are numerous trains ranging from local commuter runs to fairly fast D-Züge (through-trains) that are sometimes just as speedy as InterCity trains. The recently discontinued Eilzug will not be missed. Although eilen means "to hurry, " an Eilzug wasn't really that fast. The regional trains are now designated: RB (RegionalBahn, stops everywhere), RE (RegionalExpress, faster, does not stop everywhere) and SE StadtExpress (semi-fast connections connecting cities to their outskirts), not available in all parts of Germany. Learning to read the train codes (RE, EC, IC, ICE, etc.) on German schedules can help you find the fastest train to your destination.
Since all big or medium-sized cities, as well as many smaller communities in German-speaking Europe have a train station (or two or three), train travel is convenient and efficient. The main train station ( Hauptbahnhof) is usually located in the center of town, from which commuter trains, taxis, streetcars, and buses can take the traveler straight to a final destination. The weakest link in this otherwise efficient chain is often the station ticket office, where it seems there are always too few ticket agents for too many passengers. Long lines and long waits are all too common.
Credit card problems
Although the "new" Deutsche Bahn AG has finally entered the 20th century by accepting credit cards, bearers of Visa, MasterCard, or American Express cards must be wary. Look for logos and/or a sign (sometimes handwritten) that mentions " Kreditkarten" or "credit cards." You can't just walk up to any ticket window and expect to use your card, even though that is common practice in most of the world. (The Austrian and Swiss railroads are a little better in this regard.) Recently, even in Frankfurt's busy main station, only a limited few ticket windows offered credit card acceptance. And don't assume you will be able to use a credit card to purchase train tickets at every one of the over 5, 000 rail stations in Germany, although it has become more common. You should even ask in advance at a German travel agency to be sure they accept credit card payment for rail tickets.
First and second class
All European trains are divided into first and second class. Look for a large "1" or "2" painted on the car near the door. Some special trains (EC, IC, ICE, etc.) also have a surcharge or Zuschlag of six marks added to the price of the ticket, whether it is first or second class. If you have not paid the surcharge, the conductor will require payment (in cash) when checking your ticket. The surcharge for ICE trains varies, depending on the connection.
See also:
Source: www.justlanded.com
RELATED VIDEO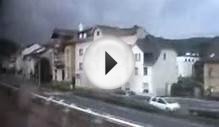 Train travel Germany Frankfurt am Main Alemania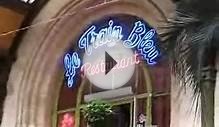 Euro Travel Secrets by Train, Part 3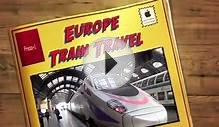 TRAVEL: Europe by Train
Share this Post