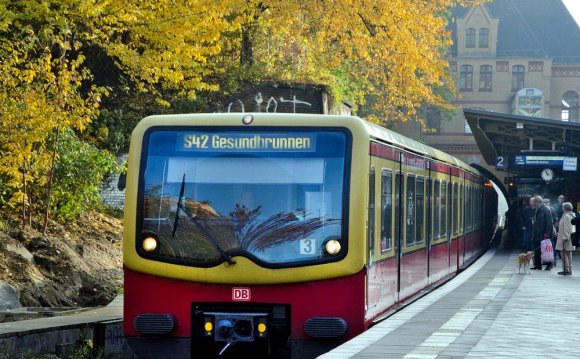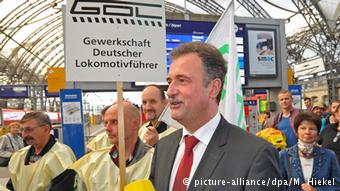 The GDL trade union has staged multiple strikes this year, part of a protracted dispute over pay, working hours, and the union's desire to negotiate for all Bahn personnel, not just train drivers.
The union on Wednesday rejected a call from DB to return to open new arbitration talks. DB's demand in return was the cancellation of the strike.
Government appeal
Unusually from a German government that normally makes a point of distancing itself from union disputes, this prompted a cross-party government appeal to the GDL, urging them to return to the table. Chancellor Angela Merkel, Economy Minister Sigmar Gabriel and Transport Minister Alexander Dobrindt - who also represent each of the three parties in Merkel's coalition government - called for the GDL to reconsider.
Effects of past strikes this year have spilled over onto the road network
"There is also the possibility of arbitration, if both parties agree, " Merkel said. "I can only appeal to the sense of responsibility to reach solutions in this case, which do the least possible damage to us as a country - while completely safeguarding the right to strike."
Merkel said that strikes could be a legitimate negotiating tool in labor disputes, but added that they should remain proportional. The chancellor said only a court could decide whether that was the case in this instance, but alluded to a "collective responsibility." Dobrindt, Merkel's transport minister from Bavaria, said DB should sue the union, saying this would be "in the interest of the Bahn's customers, employees, and the maintenance of goods transportation in Germany."
In a guest article for the mass-circulation daily Bild, Gabriel argued that the GDL had misused its right to strike - a rare criticism from the Social Democrats, known for close union ties.
The GDL is calling for a 5-percent pay increase and decreased working hours, not just for its 20, 000 train driver members, but for the roughly 17, 000 stewards and conductors as well. DB has said that this is impossible because it could impact on other accords reached with rival unions. The larger union charged with representing other rail and public transport employees, the EVG, has criticized the approach taken by the GDL's boss Claus Weselsky.
Prior to the strike's start in the passenger service sector, DB estimated that it could maintain roughly one-third of its ordinary services.
Source: www.dw.com
Share this Post