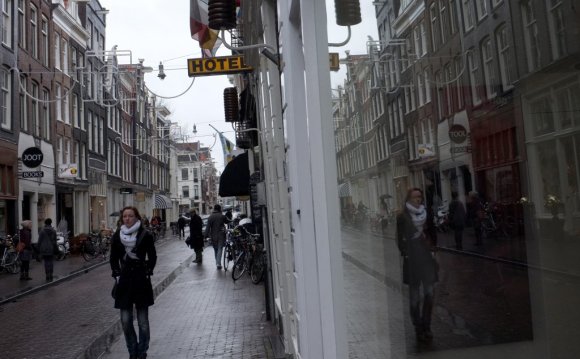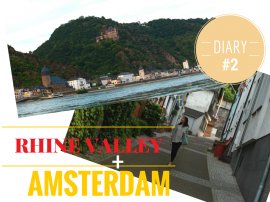 Fashion

NEXT STOP:
A M S T E R D A M
The evening we arrived in Amsterdam with our Contiki crew, we quickly changed and hopped on a boat that gave us a tour around the city. It was so fun! During this mini tour, we discovered the "love bridge." The tour guide said if you and your lover kiss while passing through it for the first time, you'll be together forever. Since it was our first time in Amsterdam (and I'm a cheesy person) we totally went in for it. We're newly married so it was totally appropriate. 😉 It was a cool little moment experiencing that with all the other couples on board.
After the boat ride, we had some free-time so we decided to walk through the famous Red-light District to see what it's all about. Everyone kept saying that when you're in Amsterdam you've got to check out the Red-light District. I honestly didn't know what it was until we got there. LOL The only highlight I took from that experience was getting to meet some of my followers who came up to me and Steve to say hi.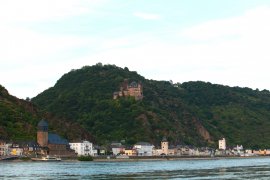 We probably lasted about 10 minutes until Steve and I looked at each other and decided to turn around and call it a night (after we tried Vlaamse fries of course!) #WereSoFun
The next day we had some free time in the morning before heading back to the coach. We decided to try and visit the Anne Frank house but it was raining and their was a 2 hour wait. Unfortunately we couldn't make it but when I stood in front of the house and looked at it I got really choked up. I could from the window the spiral staircase and small room. I kept thinking wow, I can't imagine what life was like for Anne and her family in there.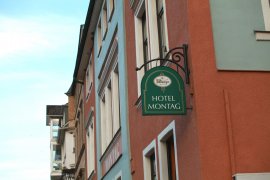 We really enjoyed seeing Amsterdam (even though it was only for 1 day). There's so much history and bicycles there! 😉
G E R M A N Y
Now we're off to Rhine Valley, a small hidden gem in Germany. We checked into a mom-and-pop hotel that was super cozy. The first night we arrived, they made us a home-cooked german meal that was super intimate with a gorgeous view overlooking the city. I spotted a Birkenstocks store and learned that the in-again shoes originated in Germany. (and they're way cheaper!)
After dinner, we joined several travelers from our Contiki group for wine tasting in a 600 year old underground cellar! I just recently became a wine person (it totally relaxes my crazy self) so I was excited we participated in this activity. I think the most unique taste was trying their famous 'Ice Wine' which was sooooooo sweet like honey.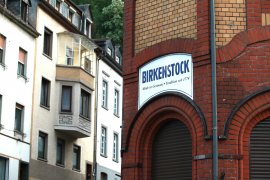 We were going to buy a bottle to bring back home with us, but we both decided it was way too sweet to sip on. (They served it to us in a shot glass because a normal glass is unbearable..and I usually prefer the sweeter wines!) We wrapped up our time in Rhine Valley with a walking tour the next morning and a little shopping. I made it my mission to find the perfect post-card everywhere we went to add to our trip collection.
After Rhine Valley, we drove up to Munich! We didn't stay longer than 1 day (so we didn't take too many pics!) but after getting an appetizer taste of the city I definitely want to go back. The night-life in Munich was a blast! The culture is so diverse and everyone knows how to live in the moment and have a good time. If you're a beer lover (I'm not but Stevie enjoys it), you'll definitely need to visit their Hoffbrau (spellng?) Beer House and Beer Gardens – super fun. After learning that the pretzel originated in Germany – I just had to try one while we were in Munich! (This one had a light/creamy butter spread in the middle)
Tomorrow I'll be sharing experiences from our time spent in Austria and Switzerland. Stay tuned + Have a great weekend guys. xoxox
Source: sazan.me
RELATED VIDEO
Cologne Germany, & Amsterdam Holland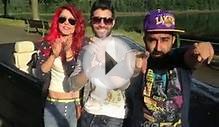 NIGMA @ ENPLO - GERMANY - +AMSTERDAM tour - JUNE 2013!!!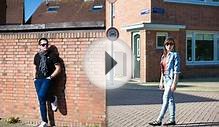 A week in Germany/Amsterdam
Share this Post