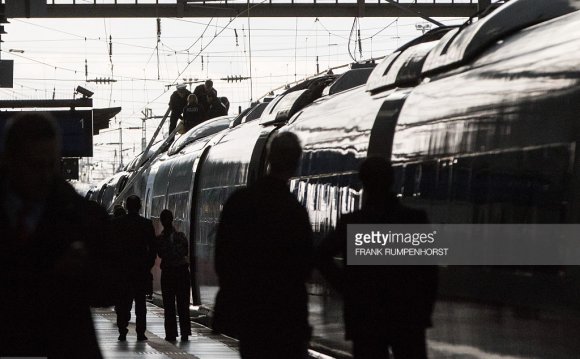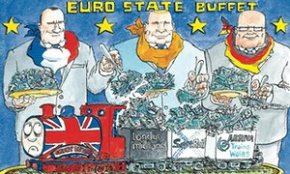 European state railways have jumped on the British gravy train. Illustration: David Simonds for the Observer
James Meek's book on the privatisation of Britain, Private Island, highlights the perverse outcome of an energy industry sell-off that saw vast tracts of our power infrastructure fall under the ownership of the French government-owned EDF. "France in effect renationalised the industry its neighbour had so painstakingly privatised. Renationalised it, that is, for France, " he writes.
If privatisation was designed to introduce the rigor and efficiency of the market to the operation and ownership of public infrastructure – with the private sector generating profit for its constituents in exchange – then the presence of EDF in our energy landscape is a rebuke to that notion. EDF is a state-owned business making money from an industry that started out under state control and is perhaps better off staying there given its strategic importance.
A similar inversion has been taking place in the transport arena, which is now dotted with fiefdoms carved out by state-owned European bus and rail operators whose domestic governments lock up their own markets to outsiders while availing themselves of opportunities here.
The latest example last week saw Abellio, a unit of the Dutch national rail operator, win the 10-year ScotRail franchise for running train services in Scotland. Arriva, which is owned by Germany's Deutsche Bahn, runs five UK rail contracts, including CrossCountry and Arriva Trains Wales, while Keolis, controlled by the French state rail company SNCF, is the joint operator of four franchises, including Southeastern and London Midland. The latter is also shortlisted for the London-to-Edinburgh east coast route in a joint bid with SNCF-backed Eurostar.
For a snapshot of how a public asset has inadvertently transferred profit to taxpayers elsewhere, it is worth looking at a review of the industry's 2013 finances published by the Office of Rail Regulation. Northern Rail, a joint venture between Serco and Abellio, paid £36m in dividends to its owners after receiving government subsidies totalling £713m. Transpennine returned £21m in dividends to owners FirstGroup and Keolis, having received £52m from the government, which also paid £145m in track grants.
Source: www.theguardian.com
RELATED VIDEO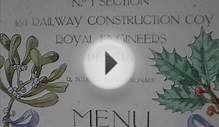 Lillibulero No1 Section 160 Railway Construction Company ...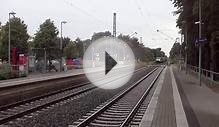 Lime Train NMBS Belgium Railways at Anrath Germany 12.7.2015
Share this Post