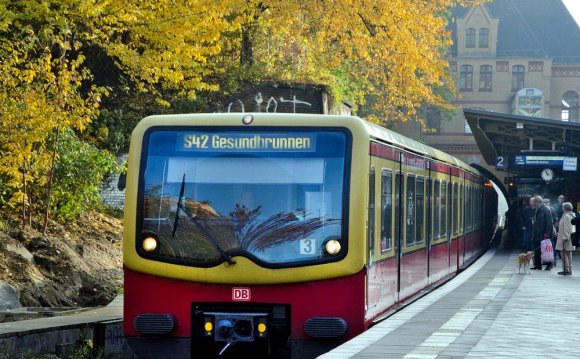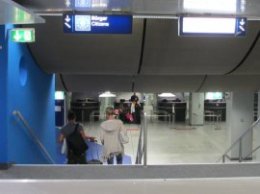 As international ECIS visitor, your German adventure may start at the airport "Düsseldorf International" which is the closest international airport to Münster. Despite the famous reputation of the German Autobahn, German rail offers arguably the fastest and most convenient transport to get to Münster. Getting there is generally easy. Nonetheless, I want to share with you some specific hints for a smooth arrival.
Germany has a big train network. In fact, we have so many trains, that Düsseldorf Airport has two railway connections – one for the line S11 and one for S1 and all other connections. With S11, you'll get to Düsseldorf city Centre, which is nice to see, but extends your journey to Münster. Route for S1 to reach Münster as fast as possible. Unfortunately, the station for S1 is not located at the terminal. To get to the station, an automatic "Skytrain" connects airport terminal and railway station.
Recall that Germans like trains. But Germans also like rules. Together, this can be a terrible combination. German rail companies have invented a complicated tariff system that differs between the federal states of Germany and makes it sometimes hard to identify the cheapest ticket option.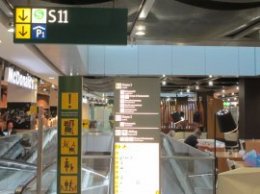 Before boarding the Skytrain, you are required to buy a ticket – not very guest-friendly! Anyway, be clever and buy directly a ticket to Münster and the Skytrain journey will be virtually free of charge! The good news is: Düsseldorf and Münster both lie in the federal state of North Rhine-Westphalia (official acronym: NRW). That enables you to buy special tickets that are only valid in this state.
How to get a ticket
The best way to buy a ticket is the automatic vending machine at the Skytrain platform. If you are travelling alone, the cheapest ticket is called "Nice journey ticket NRW / Schöne Fahrt Ticket NRW" for 18.40 EUR. The ticket is valid for two hours, which is sufficient to get to Münster. If your journey gets delayed, the ticket is of course still valid. However, you are required to board the train directly after the purchase. For all-day long travel all over NRW, choose "Nice day ticket NRW Single / Schöner Tag Ticket NRW Single" for 29 EUR. If you travel in a group of 3-5 persons, the cheapest option is the "Nice day ticket NRW 5 persons / Schöner Tag Ticket NRW 5 Personen" for 42 EUR. The ticket is valid for five travelers, all-day long, all over NRW.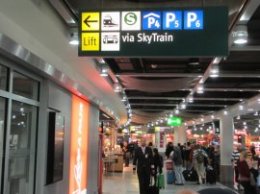 All NRW tickets are only valid for regional trains (RE, RB, ) and not for faster InterCity trains (IC, ICE). The latter trains are not recommended for the trip to Münster, since they are more expensive (28 EUR for a single journey) and offer almost no time advantage on this route. RE trains to Münster depart every hour at 13 minutes after the hour, usually from platform 5. You may check the full train schedule here.
Safe travels!
PS: Don't expect that there is free Wi-Fi access anywhere on the way (airport, stations, trains, etc.). German law makes it very difficult to provide hotspots. In terms of Wi-Fi, our country is best described as "Banana Republic". However, as soon you are in Münster, you won't have to look far thanks to Eduroam.
PPS: If you arrive at Frankfurt International Airport, the fastest way to Münster is also the train. Take the ICE to Cologne or Dortmund and change trains in Cologne or Essen. The journey will last approximately three hours and cost you around 100 EUR. It includes the Cologne - Frankfurt high-speed rail line. The train schedule can be checked here.
About the author: Sebastian Köffer
If you would like to know more about the author, check out the author's website.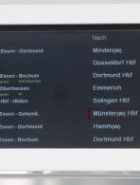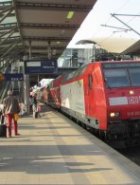 Source: www.ecis2015.eu
RELATED VIDEO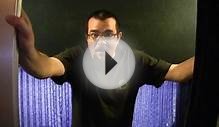 Amtrak California Zephyr to Chicago; Roomette and Train Tour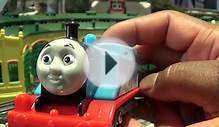 Thomas and Friends Toy Train-2015 Holiday Trackmaster ...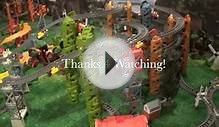 Thomas and Friends Toy Train-Trackmaster Ultimate Risers ...
Share this Post