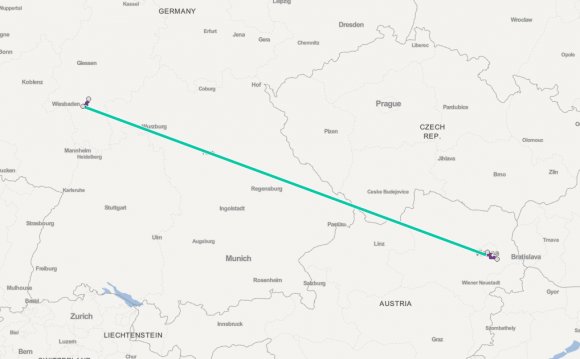 Frankfurt Main Station - Frankfurt Hauptbahnhof:
The Frankfurt Main Train Station is one of the largest train stations in Europe and is located just west of the city center. More than 350, 000 travelers use this station every day. To be able to manage this great volume of traffic, the central station has more than 25 platforms in five departure halls.
Address: 60329 Am Hauptbahnhof, Frankfurt (Main)
View location on map: Google map
Frankfurt Airport Train Station - Frankfurt Flughafen:
The Frankfurt Airport is one of the third busiest airports in Europe and contines to expand by adding new runaways and terminals . The Frankfurt Flughafen station is the largest airport train station in Germany and currently has multiple terminals connected by corridors including the Fernbahnhof which hosts long distance trains, and with regional trains stopping at the Regional Bahnhof. Very convenient to use this station as a starting point for your German trip, traveling by rail…of course!
The Frankfurt Airport has many restaurants and many are open 24 hours.
Address: 60547- Main, Frankfurt
View location on map: Google map
Transportation from the Frankfurt Airport Train Station:
Train: AIRail Terminal
Frequent S Bahn and regional trains to Frankfurt Main Train Station, taking 11-12 minutes
Long distance trains to points all around Germany, as well as Austria, Switzerland and the Netherlands Location: next to Terminal 1, platforms 4 to 7
Both railway stations are linked to Terminal 2 via buses and the Sky Line.
Bus: 61, 68, 73, 975 Location: Terminal 1
Taxi: Taxis available at both Terminals
Hours: 24 hours
Cost: 20- 30 Euro
Below some suggestions:
Frankfurt Card
TGV Assistance
There is an area reserved for you on board every TGV train consisting of: 4 specially adjusted seats a button to call the ticket inspector to help you access to the adapted toilets. This area is situated in first class, but is accessible with a second class ticket.
ICE - DB Bahn Assistance
Passengers with reduced mobility can now order Deutsche Bahn's Mobility Service even more easily. Whoever needs assistance with boarding, alighting or changing trains during their journey - for example a wheelchair platform lift - can do so conveniently with immediate effect on the Internet as well.
The local service staff will be pleased to assist you when boarding, alighting or changing trains. Owing to the short stopping times however, they are unable to accompany you to your seat.
Will be required your coach and seat number on long-distance trains so that we can make sure you receive the assistance you require. On local trains, please indicate where you will be sitting instead of the reservation - e.g. 1st coach/front of train.
You can book your tickets and make reservations for you and, if you wish, also send them to you. You can order those by telephone on +49 (0) 1806/512 512 (calls charged). You can contact us every day from 06:00 to 22:00 (MET).
Source: www.eurorailways.com
RELATED VIDEO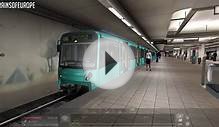 Train Simulator 2015: U-Bahn Frankfurt U6! [60FPS/HD]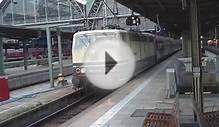 EN 409 DANUBIUS - Frankfurt to Budapest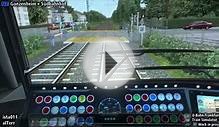 Train Simulator 2015 [UF15] U2 nach Südbahnhof
Share this Post