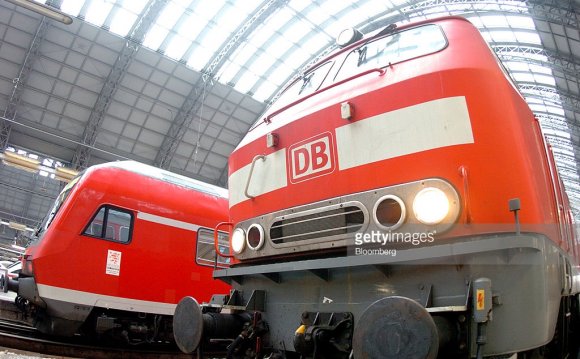 Service on board
Our friendly service crew will gladly help you with any questions or requests. A PA system provides information about the next stop and available connections. The information leaflet "Ihr Reiseplan" at your seat also features the available services and connections.

During the journey you can leave your luggage in one of the ICE lockers in the vestibules, e.g. when visiting the BordRestaurant. The deposit will be returned to you when you remove your luggage. The service crew on the train also takes orders for taxis or porters. The taxi or porter will then be waiting for you when you reach your destination.

Some 1st Class coaches feature individual video screens at the seat. Almost all 1st and 2nd Class seats have an integrated audio connection. You can choose between three radio stations and the ICE programmes which feature classical music/jazz, rock/pop and the children's channel. Electric sockets for laptops or DVD players can be found in many 1st class carriages.
Food and beverages
There is a Bordbistro and/or Bordrestaurant on all ICE trains. Depending on the time of the day, you can choose from various breakfast menus to suit any taste or main dishes from the à la carte menu. In addition to the standard dishes, the menu often features German and European regional specialities. The Bordbistro serves snacks and a wide selection of beverages which you can enjoy there or take back to your seat. In 1st Class coaches a selection of beverages and meals from our menus can be served at your seat on request. Snacks and beverages are also available at your seat in 2nd Class.
The Sprinter
The most recent ICE train is sure to impress, offering virtually non-stop connections between major German cities. The Berlin-Frankfurt and Hamburg-Duisburg sprinters shorten your travelling time by roughly one hour, saving you valuable time. The sprinter is perfect for business travel. The ICE sprinter is no longer subject to a supplement or compulsory reservations.
ICE T: on the cutting edge…literally!
This generation of ICE features advanced and completely safe tilting technology to make the best use of the DB Bahn network.

The reason for an ICE with tilting technology

The first two ICE generations were only able to achieve their short journey times, which met with an excellent response on the market, when travelling on a purpose-built track. However, there is also a demand for ICE connections on routes where the construction of dedicated ICE tracks is unacceptable for economic reasons owing to the comparatively low demand. In order to offer shorter journey times combined with tried-and-tested ICE comfort and convenience on such routes too, DB introduced the ICE with tilting technology (ICE T) on 30 May 1999. This system, which has been in successful operation in Italy for decades, means that the train tilts inwards by up to 8° when travelling through curves, in much the same way as a motorcyclist. This allows it to travel at 30% higher speed in curves. Needless to say, this in no impairs safety or comfort for the passengers.
See also:
Source: www.bahn.com
RELATED VIDEO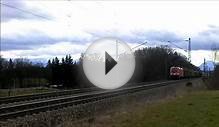 Bahn - Train - Railway - DB - Deutsche Bahn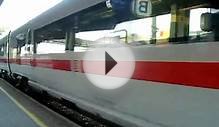 ICE Deutsche Bahn train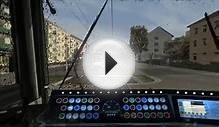 Lets Play Train Simulator 2015 U Bahn Frankfurt Linie U7 ...
Share this Post