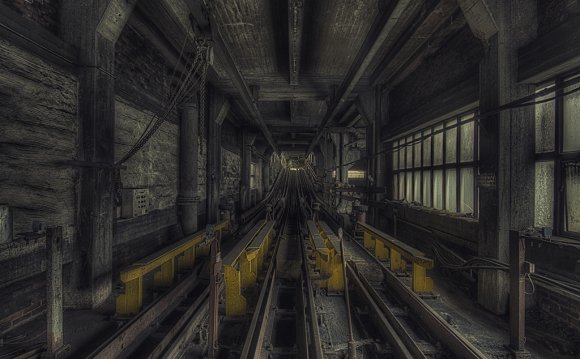 The forerunner of the present-day DB Museum was opened in 1899 as a royal Bavarian railway museum and it is therefore the oldest railway museum in Germany. Today it is a company museum belonging to the Deutsche Bahn and portrays, amongst other things, the history of the railways. The present building was built in 1925.
On 1 July 1996, the Deutsche Bahn AG (DB AG) took over the museum from the Deutsche Bundesbahn for the symbolic purchase price of one deutschmark. At the same time Dr. Jürgen Franzke, previously head of the Museum of Industrial Culture (Museums Industriekultur) in Nuremberg, was appointed as the museum's chief. The DB AG planned at that time to invest 6 million DM up to the museum's centenary year.
Exhibits[edit]
TA Class EP 5 (later E 52 and 152) electric locomotive.
In the displays of historical railway vehicles are the following important exhibits:
Some of the original vehicles are not in the museum itself, but in the wagon shed situated in the open area belonging to the museum on the opposite side of the street. The museum also owns a range of historical vehicles that can be used for special rail services.
Model collection[edit]
A further attraction of the museum is its collection of 160, 1:10 scale models occupying 1000 square metres of the museum. These models have been built over the years since the end of the 19th century and are very finely detailed. The first were made in 1882 by apprentices of the Royal Bavarian State Railways (Königlich Bayerische Staats-Eisenbahnen).
The museum also offers a walk-through tunnel, a level crossing, signals and points that can be operated, models equipped with sound and light and simulators.
Model railway[edit]
Model railway in the Nuremberg Transport Museum
A model railway covering an area of 80 m² is used to demonstrate prototypical railway operations. During museum opening hours there is a ten-minute demonstration hourly, on the half-hour, with explanations of the key concepts of railway operating. The layout, built between 1960 and 1970, is worked using control panels with a total of some 5000 relays.
Library[edit]
In the main building of the DB Museum there is a library with about 40, 000 titles on railway subjects. The Präsenzbibliothek can be visited by appointment free of charge on workdays. Postal loans are not possible.
edit]
Remains of the burnt-out engines in the locomotive shed Gostenhof. In front the former V 100 1023 Hof engine.
On the evening of 17 October 2005 much of the roundhouse of the museum, less its steel frame, was burnt to the ground. Unlike the wagon shed, the locomotive shed was not located in the immediate vicinity of the museum and accessible to the public, but four kilometres away at the Nuremberg West locomotive depot in the suburb of Gostenhof. It was there that the DB Museum had stabled operational locomotives for which room could not be found in the museum.
A 1935 working replica of the, a locomotive from the first German railway between Nuremberg and Fürth, was badly damaged by the blaze. Apprentices and experienced specialists rebuilt the engine in the Meiningen Steam Locomotive Works. After two years of reconstruction the Adler was once again ready for operations in October 2007 and returned to the Nurember Transport Museum on 23 November 2007. Federal Government MPs, members of the DB AG management and the Bavarian minister-president, Beckstein, took part in the first journey of the restored Adler on 26 April 2008. A further, non-operational, 1953 replica is displayed in the museum.
Unfortunately the last surviving examples of the goods train locomotive, the DRG Class 45, the electric Class E 75 locomotive and other exhibits, especially locomotives, as well as numerous spare parts, also fell victim to the fire or were at least badly damaged.
A total of 24 historical engines and wagons went up in smoke. In the long term, the steam engines should be repairable, as should the E 75. The damaged diesel engines and railbuses, due to their light construction, were irreparable and were scrapped by July 2006. The burnt out and partly collapsed locomotive shed was torn down. Several locos were sold or loaned to railway museums for restoration. For example, number 23 105, the last steam engine bought by the Bundesbahn in 1959, was leased to the South German Railway Museum (Süddeutsches Eisenbahnmuseum Heilbronn) in Heilbronn for visual restoration.
Outside view of the observation coach of the Henschel-Wegmann train in service with the 'Blue Gentian' (Blaue Enzian) express.
DB Museum branch in Koblenz[edit]
In the Lützel district of Koblenz is the DB Museum, Koblenz, a branch of the museum that accommodates a number of vehicles including several Class 103, 110 and 113, E 44 and E 16 electric express locomotives, as well as several coaches belonging to the Joseph Goebbels special train. In addition a restored Prussian T 3, factory number 499 built by the Maschinenfabrik Christian Hagans in 1903 and stored under in accordance with strict heritage protection regulations, can be viewed. For decades it had been used as in a children's play park at Cologne Zoo. At present two of the steam locomotive exhibits damaged in the great fire at Nuremberg are also being restored there.
DB Museum branch in Halle (Saale)[edit]
The former locomotive shed in Halle (Saale) is a branch of the Nuremberg Museum. On display there are several Deutsche Reichsbahn vehicles, in particular the 03 1010 steam locomotive and the E 11 001 and E 18 31 electric locomotives. The vehicles are looked after by the Halle shed.
when system ui has stopped
what technological age are we in
why solution called mixture
who roadmap snakebite
how technological factors affect business
what products are trending now
which science is the hardest
where design criteria
how much project pat worth
what device provides emails to a laptop
when tech bytes ltd
why startup is important
how tech will change the world
who science council upsc
how many engineering jobs are there
how company logos changed
who set up only fans
how much product to use in wavy hair
when should you stop teaching
where's the london bridge in arizona
whose working
how many design patterns are there in c#
who set up netflix
when product is free you are the product
how much factory unlock iphone 6
how many teaching positions are open in florida
where to put technical skills on resume
on start up synonym
where the product of a small town
how much london bus fare
why science is my favorite subject
where civil engineering work
what workers want
how much manager make at amazon
where to find system services on iphone
when to discontinue a product
where to teach english without a degree
when entrepreneurial activities slow down
who manufactures genesis cars
why development of resources is required
why science communication is important
the de whose solution is y2 3ay x3
what startup selection should i use
how often business continuity plan be tested
which startup company is best
how much startup money for a small business
where to develop pictures near me
where business administration can work
who engineering consultant
how to do roadmap
who entrepreneur definition
which teaching jobs are in demand
where is sany equipment from
where to develop old film
managing entrepreneur whose chief goal is
how much product to use in wavy hair
how much start up costs can be expensed
why company repurchase stock
when manager says thanks
what solution kills ants
who technology in healthcare
when product backlog is created
which workers are striking
what solution attracts flies
where is cheese product from
how much equipment has lost to date
who regulates whom
which is the roadmap of nanotechnology in the philippines
where does an entrepreneur work
how many company in nasdaq
who's the most technologically advanced country
which solutions are hypotonic
where to set up an ira
why company values are important
when technology fails meme
where is development house in nairobi
where to watch business proposal kdrama
why system implementation fails
where project managers work
why products are discontinued
why entrepreneurs don't pay taxes
how many project management methodologies are there
what product to sell on amazon
where was elvis manager from
entrepreneur where to start
where to sell products online
why startup need funding
roadmap when do shops open
how products are passed on hand to the customer
who devised the fundamental constitutions of carolina
how startup funding works infographic
who product iphone
where to get workers comp insurance
who system of government
how far technology will go
which business development increases cash
when manager ask for feedback
why system maintenance is important
whose forest ncert solutions
how development is measured
where to donate technology
how often co wash
how teaching styles affect learning
how many product managers are there
what business to start in 2022
what solutions are there for climate change
how much technology do we need
which project element was liam monitoring
how many workers are buried in the hoover dam
how much manager's check bdo
when science was wrong
what entrepreneur mean
why workers unionize
where to solve math problems
when manager is not supportive
where is development geography
where apple products are cheapest
what are the 4 types of development
Source: en.wikipedia.org
RELATED VIDEO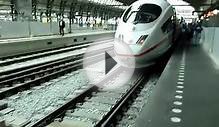 Going into DB ICE 4602 @ Amsterdam Central Railroad Station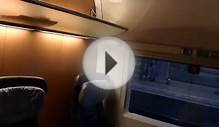 Going into DB ICE 4601 @ Amsterdam Central Railroad Station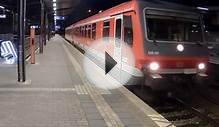 DB Regio BR 628 491 shunting @ Railroad Station Luxembourg ...
Share this Post