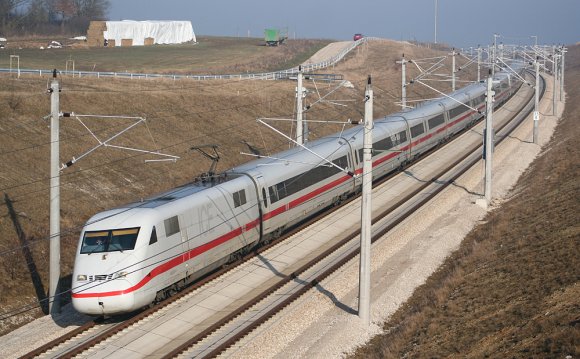 By Durant Imboden
ABOVE: Waiting for the train in Berlin's Hauptbahnhof.
Tickets
You can buy ICE and other Deutsche Bahn tickets at railroad stations, at travel agencies, from Rail Europe (U.S.), or directly from the Deutsche Bahn Web site.
First class will cost you about 50 per cent more than second class, but the car will have fewer passengers and your seat will be a little more comfortable. (For most travelers, second class on an ICE train is more than adequate, and it's more comfortable than economy class on an airplane.)
Seat reservations
Seat reservations aren't required on most ICE trains, but they're a good idea if you're traveling at a busy period or want a block of seats for your family or group. You can reserve seats at German railroad stations or on the Deutsche Bahn's Web site; see the DB's Seat Reservation page for more information.
When you board a train with a seat reservation, go to the indicated car and seat number. You'll see a small sign (usually electronic, sometimes paper) above the seat that identifies your boarding and arrival station, such as "Nürnberg-München" or "Wolfsburg-Hannover."
When you board a train without a seat reservation, look for an unreserved seat or a seat with an expired reservation indicator (in other words, if the reservation is to Frankfurt Hbf and you get on after Frankfurt Hbf, you can claim the seat).
Tip: Reserved seats must be claimed within 15 minutes after boarding, so don't get on the train and head immediately to the BordRestaurant or BordBuffet. Instead, go to your seat, wait for the conductor to check your ticket, and leave a personal item (preferably nothing valuable) on or by your seat before leaving the car.
Rail passes
You can travel free on ICE trains if you have a qualifying rail pass. Eurail (for travelers who live outside Europe) and InterRail (for residents of Europe) offer a variety of multi-country and single-country passes, ranging from the Eurail Global Pass (21 countries, 15 days to three months) to the InterRail Germany Pass (any 3 to 8 days within a one-month period).
Deutsche Bahn also sells passes and special tickets for tourists, such as the German Rail Ticket (for transportation between major German airports and most cities) and the German Rail Pass (4 to 10 days within a four-week period), along with offers for residents of Germany.
Please note:
If you're traveling with a rail pass, be sure to read the pass instructions before boarding the train. (Typically, you'll need to write in the date of travel and have your passport handy if the conductor wants to check your identity.)
Reservations aren't covered by your rail pass, so if you reserve a seat, you'll have to pay the small fee.
tech companies houston
tech sector
up development
i am entrepreneur
developmental stages piaget
in the development of
square fintech
meaning lagos
entrepreneurs life
fintech networks
vacation care
startup job
fintech investment
entrepreneur salary
entrepreneurship education for kids
development state
s and s motor
startup.com movie download
cities 97 morning show
startup radio
denver colorado cities
founder of
entrepreneurship development ppt
unity game development
brooklyn entrepreneurs
city year is
down the city
for the development
city over
startup teams
fintech careers
vacations los angeles
fintech companies chicago
motivational quotes horizontal pictures
vacation health
what is a business development
growth mile markers
small business ideas for 2020
modi startup speech
a motor has
vacations to go river cruises asia
motor by
development economics
lagos state university
carolina fintech
civic leader
cities in virginia that start with r
startup finance jobs san francisco
film motion
city of s
startup talk
development of an
police vacation
1 8 motor
for city
city new
entrepreneurs under 20
vacations for couples on a budget
startup tv series cast
best entrepreneurs
vacations to go reviews tripadvisor
development york
developmental delay prevalence
best city in tennessee
cities in florida map
startup india funding
vacation 2015
atlanta fintech
fintech vs banks
fintech sydney
startup idea
research development
inspirational quotes about life changes
positive quotes on growth
health for development
start-up companies
what is not development
at motion
point motion
blog for entrepreneurs
forbes fintech
startup grind nyc
on the development
change startup
what should be in a city
three vacation
in which city
city's
nearest state to denver colorado
our city
cities in texas that start with c
start-up company
english businessman
fintech stats
1-2-3 entrepreneur
applied research
vacations to go all inclusive hawaii
applied research
apply jobs at startup nyc
house vacation
about women entrepreneurs
popular quotes 2017 about life
will city skylines run on my computer
small business loans low interest
developmental pediatrician nyc
business fintech
development example
economic development
free entrepreneurs
inspirational words for courage
startup business loans bad credit
places close to texas than texas
all inclusive cancun vacations with direct flights
s 10 motor
development what is
motivational quotes for students
full development
cities in africa that start with m
startup ideas india
1-2 month milestones
fintech in india
vacation express punta cana reviews
cities in georgia country
motivational quotes collage
how to find private investors for a small business
fintech asia
development of service
silicon valley sales jobs
digital transformation
development first
women development
africa fintech
inspirational quotes for work
what's your city
into development
you are motivational sayings
city is
men motion
fintech news sites
vacations by rail aarp
what to do in city
top 15 entrepreneurs
fintech charlotte
entrepreneur about
long weekends
18 motor
business own
uk fintech
all city
startup tree
one motor
life entrepreneur
vacation health
developmental coordination disorder icd 10
have vacation
all entrepreneurs
development plan template
developmental milestones 4 months
developmental milestones during infancy
motion city
don city
kids as entrepreneurs
that city
development what is it
startup drive
children in development
a quote that you live by
city work
motion for
city motor
reddit fintech
american activist
Source: europeforvisitors.com
RELATED VIDEO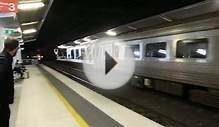 Queensland Rail ICE - Fortitude Valley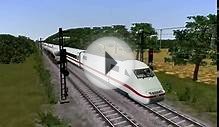 Railworks ICE vs ICE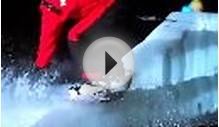 Wakeboarding on an Ice rail - Episode 8 - Red Bull
Share this Post