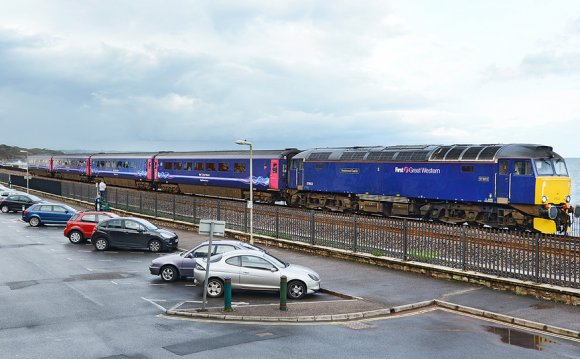 The national railway company of Sweden is called SJ (State Railways - Statens Järnvägar).
Visit the SJ website.
Sweden has an extensive railway network. Visitors travel smoothly and comfortably across the countryside on some of Europe's most modern trains. Swedish rail moves between the major cities of Malmo, Helsingborg, Gothenburg and Stockholm every hour throughout the day. Take a look at the, offered by visitsweden.com.
Private railway companies
In addition to travel with the SJ, a Eurail pass is also valid for travel with the private railway companies listed below. Show your pass when you board.
Arlanda Express
Arriva
Öresundståg
The Öresund-trains form a joint train service system in southern Sweden and Denmark. The Öresund-trains operate on the following routes in both 1st and 2nd class:
Gothenburg-Halmstad-Helsingborg-Malmö-Copenhagen
Karlskrona-Kristianstad-Hässleholm-Malmö-Copenhagen
Kalmar-Växjö-Malmö-Copenhagen
You can make reservations for Öresundståg: Online at or at ticket desks or self-service machines at local train stations.
Inlandsbanan
Krösatåg(local train services in Småland)
Norrtåg
Skånetrafiken
Tågkompaniet
Värmlandstrafik (local train services in Värmland)
Västtrafik (local train services in Western Sweden)
Snälltåget trains operate between Malmö and Stockholm with 1st and 2nd class coaches and a restaurant car. You have access to free wifi and electricity sockets.
A reservation for this trains is required. Fees: 1st class €15 (light meal included), 2nd class €5.

Snälltåget also operates night trains on the route Malmö – Åre (winter) and Malmö – Berlin (summer). A reservation for your sleeping accommodation is required. Fee: €29 for a couchette.
On the Malmö – Berlin route, your Eurail pass only has to be valid in Sweden.
Railway services
Swedish regional and inter-regional trains have 1st and 2nd class cars with refreshments available on board and seats adapted for disabled travelers. Some trains also have a family car with a play corner including a slide etc, where children can play during the journey.
You can reach Sweden by train from three countries:
Denmark: Trains depart from Copenhagen for Malmö every 20 minutes. The train goes over the Öresund Bridge and arrives in Sweden in less than 30 minutes. Direct trains (SJ High Speed trains) leave from Copenhagen to Stockholm.
Norway: There are connections between Oslo, Stockholm and Gothenburg as well as connections between Trondheim – Åre – Östersund and Narvik – Kiruna – Boden – Stockholm.
Germany: You can travel from Berlin to Malmö with the Berlin Night Express. Reservations are compulsory.
Train types
The Swedish built SJ high-speed train enables you to travel the country with Stockholm as the central point. The SJ high-speed train operates on existing tracks at speeds up to 200 km/h (124 mph). SJ have managed to achieve considerably shorter traveling times with this train.
In addition, other comfortable Intercity, regional and local trains provide access to almost every other destination. Night trains will take you to the northern part of Sweden and abroad.
Domestic night trains:
Göteborg – Östersund/Åre
Stockholm – Östersund/Åre
Malmö – Sundsvall/Östersund/Åre
Malmö – Stockholm
Stockholm – Luleå/Kiruna/Narvik
Göteborg – Luleå/Kiruna/Narvik
Domestic trains
For most domestic trains in Sweden seat reservations are not required, so you can just hop on the train with your Eurail pass. For the SJ, high-speed train reservation is compulsory for Eurail pass holders. For InterCity and regional trains reservation is not required, but recommended if you want to be sure of a seat in busy times. .
International trains
There are some international trains from Sweden that require a reservation fee. Examples are the InterCity from Stockholm to Oslo (Norway) and the SJ high-speed train to Denmark and Norway. See the .
How to make reservations
You can make reservations for domestic and international high-speed trains and night trains:
through the SJ website.
Please note that you can only make reservations for domestic trains.
at local train stations.
By phone through the SJ call center.
Phone number: +46 771 757575
Opening hours: 9:00-18:00, daily (local times)

When calling you'll hear a Swedish menu. Select extension "7" for an English menu and press extension "1" for reservations. Choose extension "1" for domestic trains or extension "2" for international trains. The SJ call center can make reservations for trains in almost all European countries. Reservations can be delivered to addresses in Sweden, Denmark and Norway. You can also collect your reservations at a ticket desk at a Swedish railway station with your booking number. You will receive your booking number when you have made and paid your reservations by phone.

The SJ call center has English speaking staff and can also be reached with Skype.
Examples of travel times
Copenhagen – Göteborg (3 hrs 30 min 7 dept/day)
Copenhagen – Stockholm (5 hrs 6 dept/day)
Malmö – Stockholm (4 hrs 30 min 14 dept/day)
Stockholm – Göteborg (3 hrs 16 dept/day)
Stockholm – Karlstad (2 hrs 30 min 9 dept/day)
Stockholm – Falun (2 hrs 30 min 9 dept/day)
Stockholm – Sundsvall (3 hrs 20 min 8 dept/day)
Stockholm – Åre (7 hrs 3 dept/day)
Airport - station link
From Stockholm Arlanda airport, there are train connections to Stockholm Central (train every 15 minutes) and many other destinations. More details on the .
Eurail aid office in Sweden
For questions about Eurail, you can go to the international ticket office at Stockholm central station. See the page for opening times and more aid offices in Europe.
astrology typeface
self image
just a coffee
police lifestyle
name trend
the science game
not just coffee
lifestyle account
lifestyle member
haircut near me open now
i am fashion
anoxic brain injury
threshold target table
scientific method definition psychology
scientifics direct buffalo
friends lifestyle
picture of celestial bodies
great clips ammon
starbucks 57th and drexel
the lifestyle book
hair salons danvers ma
coffee men
astronomy scale
processing bar salon
haircuts near me for men
haircut names for female
mean fashion
more fashion
fashion august 2018
d d's fashion
study of star signs
why does glucose need to be phosphorylated
hashtag post
her fashion
kindergarten science experiment procedure
astronomy europe
science museum of virginia
astronomy box
aerobic respiration use carriers
supper cut near me
what is the brightest constellation in the night
coffee grinder amazon
Source: www.eurail.com
RELATED VIDEO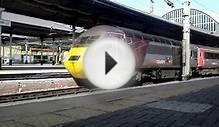 Cross country trains class 43 at York 43304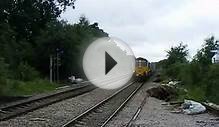 Freight and Arriva Cross Country trains at Mortimer 8 Augus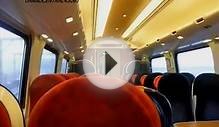 Cross Country Trains Super Voyager 221 127
Share this Post