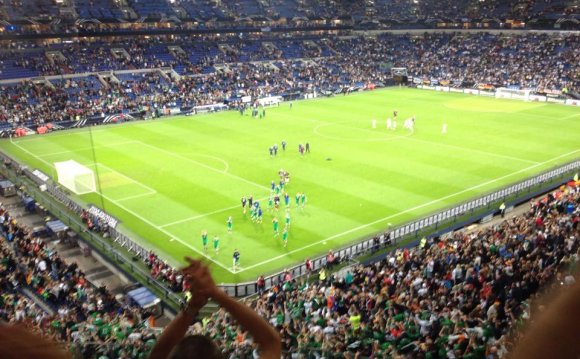 William Poole is a talented defensive back who is a top target for the Bulldogs in the 2017 class.
The 6'1, 175 lb, Atlanta native recently trimmed his list down to five schools that include Florida, Georgia, Florida State, Clemson and Alabama in no particular order.
Poole had some great things to say about the home state Bulldogs.
"I like that Georgia recently brought in Head Coach Kirby Smart." Poole said. "He was recruiting me at Alabama as well so I've built a relationship with him. Him coming over to Georgia definitely gave them a boost, but they are still getting their staff together right now." Poole said. "Coach Pruitt left for Alabama and coach McClendon left for South Carolina and other things like that. It's crazy right now with everything going on."
Building strong relationships with the coaches is something that Poole said plays a big part in his recruitment.
"I had the best relationship with Coach Pruitt but he's gone now. Then it was definitely B- Mac (McClendon) though."
Poole also stated that he has heard from Coach Smart significantly more than Coach Pruitt since Coach Smart has been hired at Georgia. "Coach Pruitt hasn't gotten in touch with me since he's been at Alabama." Poole said. "I've talked to Coach Smart about five or six times. He hit me up immediately when he got the job. He wants me bad. We talk all the time and he can't wait for me to come down and talk with him. He's ready to get the big DBs on the bus. Just joking around and stuff like that."
Poole admitted he has a bunch of friends who are also recruits in the 2016 class. Although he said that his closest friend is four star Roswell (GA) defensive back LeAnthony Williams, Pool e admitted that he is also friends with current 2017 Bulldog commits Breon Dixon and Richard LeCounte.
"I would love to play with those guys." Poole said. "Breon committed recently and Richard committed about a couple weeks ago or so. They are definitely coming at me on twitter about me coming to join the class and building a legacy. I definitely think the future of Georgia could win a national championship."
When asked about some deciding factors that could go into his decision, Poole replied "How I feel at the school and how I'm comfortable. All my top five schools are close so location wasn't as much of a factor. Of course playing time was big too.
Keep an eye out for Poole's recruitment in the coming months. Poole admitted that a decision could come before the summer.
"Whenever I know that I'm qualified that's when ill do it." Poole said. "I'm hoping it to be before the summer time. I really want to commit before the summer. That's what I want to do. If it doesn't work out like that, I want to commit early in my senior season.
See also:
Source: www.scout.com
Share this Post